Shopping Basket
Your Basket is Empty
There was an error with PayPal
Click here to try again
Thank you for your business!
You should receive an order confirmation from Paypal shortly.
Exit Shopping Basket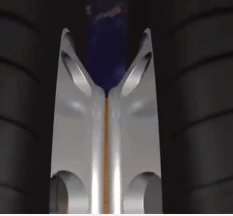 Joint settling
Debris trapped between wheels or behind the brake drum will cause wheels to come loose
Wash behind your ears
When your mother used to tell you to wash your hands, brush your teeth and be sure to wash behind your ears, she was trying to instill good habits pf cleanliness. After all, good habits are what make things easier and more reliable.
The same holds true for installing wheels on highway trucks and trailers. When you get into the habit of cleaning the mating surfaces, it's no longer hard work or an arduous task, it's habit.
Good habits are just as hard to break as bad habits. When you repeatedly do the same task the same way every time, it doesn't matter whether you do it right or you do it wrong, you will be consistent.
If you consistently make the bad choice of not cleaning the mating surfaces in preparation for installing wheels, eventually one of them will work its way loose. When that happens, you had better hope that it doesn't happen on a highway where other motorists will be at risk of a 200 lb tire and wheel smashing through their windshield and fatally injuring innocent people.
When you take shortcuts, or fail to pay attention to the details of good wheel installing hygiene, you will eventually pay the price. Leaving rust and/or dirt between the wheels or on the brake drum will result in what is called "Joint Settling". When the wheels rotate, the debris works free and wheels come loose. When that occurs, bad things happen.
So, listen to your mother every time you install a wheel. "Wash behind your ears".

/